PolicyZip LLC is a licensed insurance brokerage in the state of Missouri with individual producers licensed in the states listed below:
I acknowledge and understand that by clicking "View Quotes", I provide my express consent to the following: (1) That I am bound by PolicyZip LLC's Privacy Policy and Terms of Use; (2) That I may be contacted by Eligibility.com LLC, PolicyZip LLC and the Advocates, via e-mails, SMS, phone calls and prerecorded messages at any phone number(s) that I provide, even if the number is a wireless number or on any federal or state do-not-call list; (3) That such entities may contact me utilizing automated technology; and (4) That I am not required to submit this form, and thereby agree to all terms located herein, as a condition to receive any property, goods, or services that may be offered, and that I may revoke my consent at any time.
Thank you, Matt. You're very knowledgeable, patient and easy to talk to. You gave me some great ideas I had no idea I would be qualified for.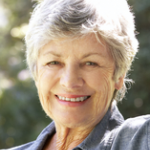 Wendy G. - TN
Satisfied Client
I want to applaud how [my agent] helped me save a bunch of money on my Medicare, by making a few simple changes. Thank you!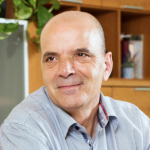 Randy Y. - AZ
Satisfied Client